This post is sponsored by Lowe's, all thoughts, words and opinions are my own.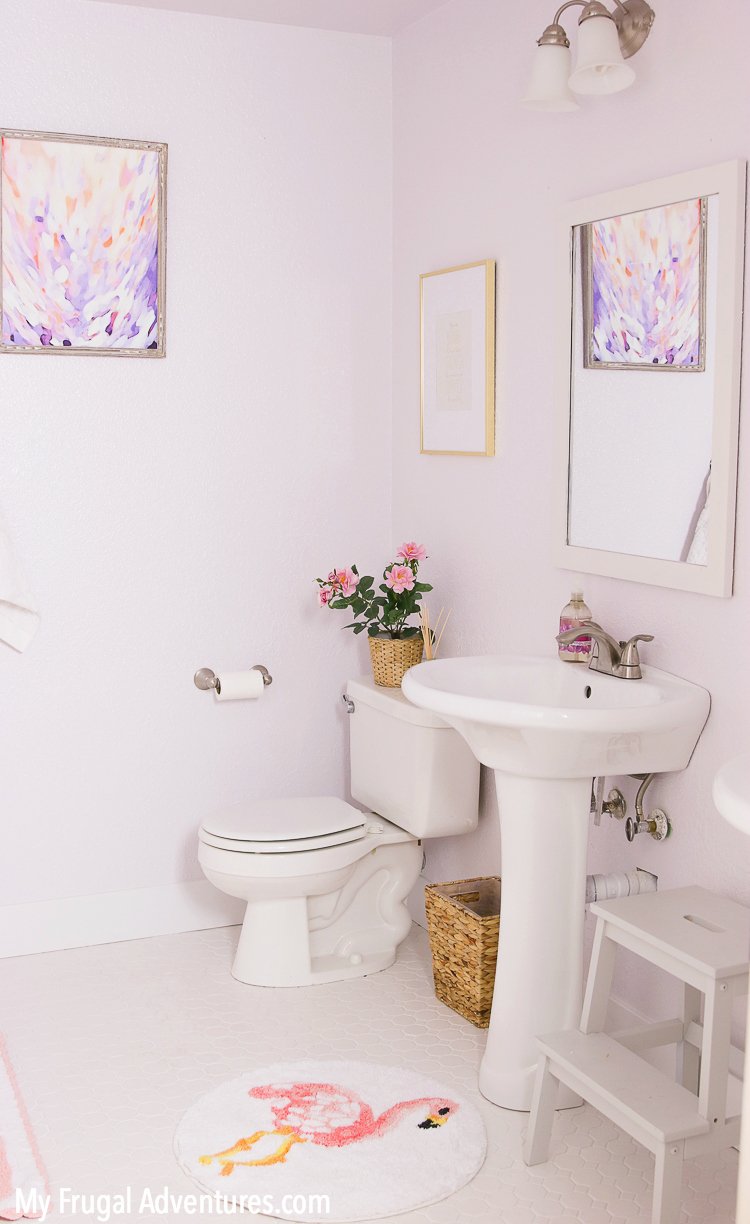 Oh man we have been so busy this Spring!  Super hot weather hit Sacramento the past few weeks and that means my husband and I have turned our attention from outdoor projects to indoor projects.  When I was recently given the opportunity to partner with Lowe's on a bathroom update, I jumped at the chance.  A project that keeps us inside (and out of the heat) and updating the bathroom?  I'm in!
My children share a small bathroom upstairs that I absolutely hate. It is dark and stuffy- the bathroom has no windows for natural light. There are two vanities which take up the majority of the space so it feels crowded and depressing with brown cabinets, brown vanities, mirrors and builder grade yellow/brown flooring. Blech! Plus the vanities are very inexpensive laminate – not wood- so they chip and peel and scratch and really look terrible. I was very excited to give this space a much needed makeover. And since this is My Frugal Adventures, we worked on a very modest budget for the renovation.
I started by creating a mood board with a general idea of the changes I wanted to make to the space:
Light and fresh and clean with lots of white and lavender and wood accents.  Since the bathroom doesn't have a window for natural light, I really wanted to make the space feel airy with crisp white and soft colors.
I knew I wanted to replace the vanities and the flooring and we were hoping to keep the entire project under $1500.  Yikes!  Fortunately Lowe's has a lot of very affordable options for the bathroom without skimping on quality.
So let's start with a little tour of the before.  This is a small bathroom without natural light so it was a challenge to photograph. and the angles are pretty awkward but this gives you an idea.
…